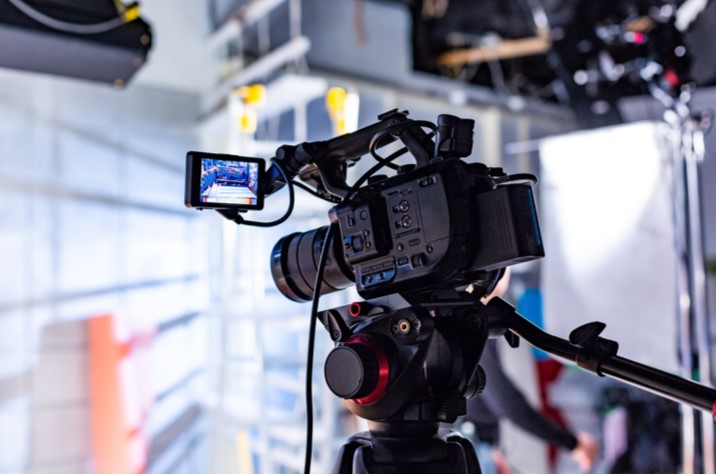 Image: Dreamstime.com
In The Elephant Whisperers, people and elephants connect with each other and bond in ways that have never been captured on video before. Bellie, a tribal woman, can be seen in the documentary, walking through the bright green forests of the Mudumalai Wildlife Sanctuary. This national park is situated in Tamil Nadu. Bellie walks after a small elephant, the star of the documentary.
Using her soft voice, Bellie talks about the losses that she has experienced in her life. She mentions that her ex-husband was previously killed by tigers and how that led her to develop a fear of the forests. She mentions that she is scared of tigers. Then she goes on to say that she is a tribal woman and that her people come from the forest.
The touching tale of The Elephant Whisperers 
Bellie comes from the Kattunayakan community. This is a group of tribal people who have spent generations taking care of elephants. Bellie mentions how important it is for her people that the forest is being taken care of.
The Elephant Whisperers tells the story of how people and elephants interact, together with beautiful visuals of flora and fauna of Tamil Nadu. This documentary went on to win an Oscar in the category for documentary short films. But what inspired the making of this documentary? In 2017, the director of the documentary, Kartiki Gonsalves, encountered a small elephant by chance. It was this meeting that inspired her to then go to make this documentary.
Kartiki Gonsalves and envisioning the documentary 
When Gonsalves was young, she spent a large amount of time within the lap of nature in South India. She would explore beaches as well as streams with her family. She would visit natural history museums with them, as well as aquariums. Her parents would take her to various state parks, as well as to camping sites.
Her mother was an animal lover, while her father was a photographer.
Gonsalves would eventually graduate with a visual communications degree from GRD College of Science. Then, she studied photography and chose to specialize in wildlife photography, as well as travel and culture. She would work in advertising for a few years, but her heart was set on wildlife photography.
It was when she was making her career transition that she met the baby elephant by chance. While moving back to Ooty, her hometown, she would stop at Mudumalai Tiger Reserve. This is close to Theppakadu Elephant Camp. On her way home, she met a three-month-old elephant named Raghu.
She found Raghu to be a playful elephant and said that she made The Elephant Whisperers because she fell in love with the playful baby elephant.
What The Elephant Whisperers shows 
Through her documentary, Gonsalves takes her viewers straight to the very heart of the Theppakadu Elephant camp. This is one of the largest spaces in the world that's undisturbed for elephants. At this reserve, the forest rangers work together with the Kattunayakan people to take care of elephants that have been abandoned.
In the documentary, viewers are introduced to Bellie and Bomman. They take care of the baby elephant named Raghu. Raghu's herd had ended up wandering into a small village, where they were searching for water. There, Raghu's mother was unfortunately electrocuted. After this, Raghu was abandoned by his herd. As a result of climate change, supplies of water in the region dried up. This is why the elephants had wandered into the small village, looking for water.
When the forestry department first found Raghu, he wasn't in a good state at all. Stray dogs had attacked him, and there were maggots in his open wounds as well. The forestry workers would try to reunite Raghu with his herd, but they would not succeed. While they didn't expect Raghu to survive, he was still given to Bellie and Bomman, so they could try to take care of him.
The Elephant Whisperers is only a forty-minute documentary, but over the past five years, Gonsalves has captured over 450 hours worth of content. Then, she painstakingly cut this content down to make her award-winning documentary.
Conclusion 
Gonsalves wanted people to learn more about what makes elephants such beautiful animals through her documentary. She hopes that through this, she will be able to help in protecting their natural habitat. Over the past few years, Asian elephants have been losing their habitat rapidly. Through her documentary, Gonsalves shows how elephants are an important part of the forests, as well as the tribal communities that live there.
Related Posts